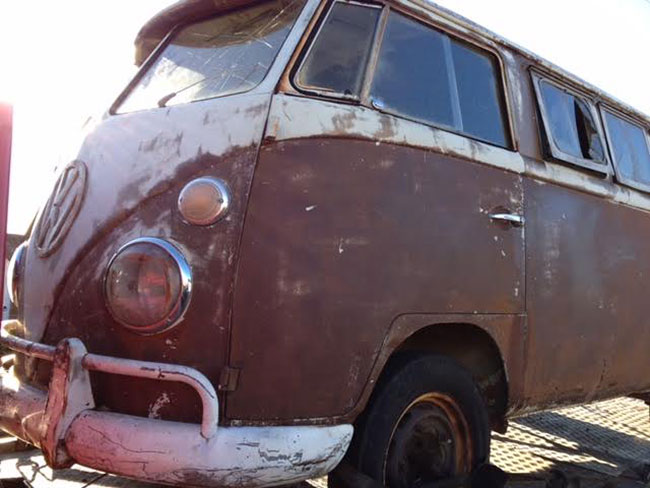 As any classic car enthusiast will tell you, it's not everyday you come across a working Volkswagen Camper Van, nevermind a fully restored model. But perfectly, authentically restore a VW T1 1965 Sundial Camper Van is exactly what LHD Car Supermarket's Gavin Stafford has managed to do. Restore, and then some. Reworked interiors, a luxury assortment of modern comforts (all hidden and camouflaged in the original architecture), and a gracefully powerful new bespoke engine all come together as a true phoenix of automobile history rises from the ashes.
When Gavin found this VW Camper in a backyard in California, it was looking... slightly worse for wear. Unphased, Gavin enlisted a crack team of experts and got to work. Impressively, what they managed to produce is a VW restoration with the highest specs you'll probably ever see - not to mention the greatest level of comfort. After stripping away years of painful neglect, the team began a complete interior and exterior refurbishment.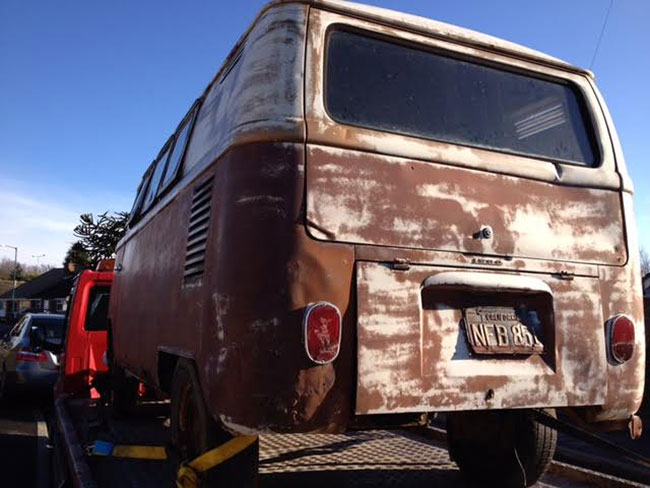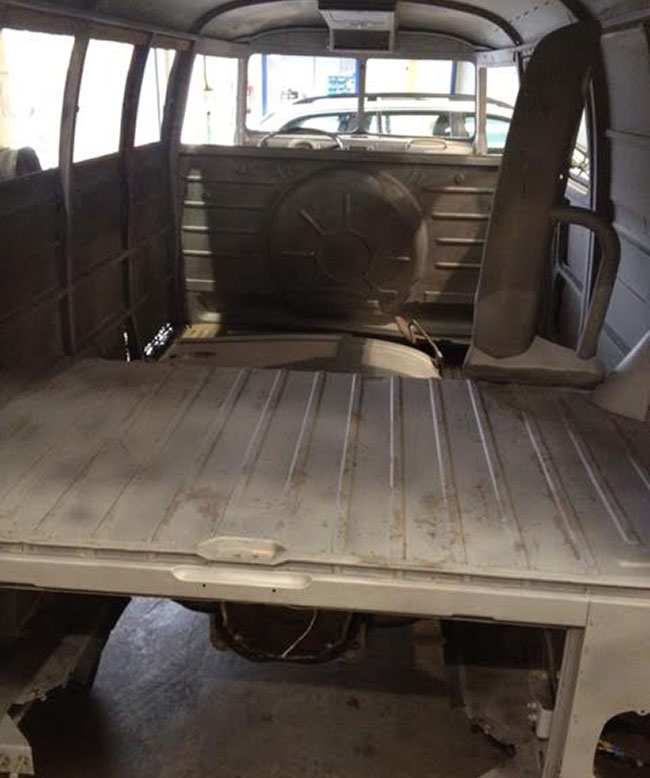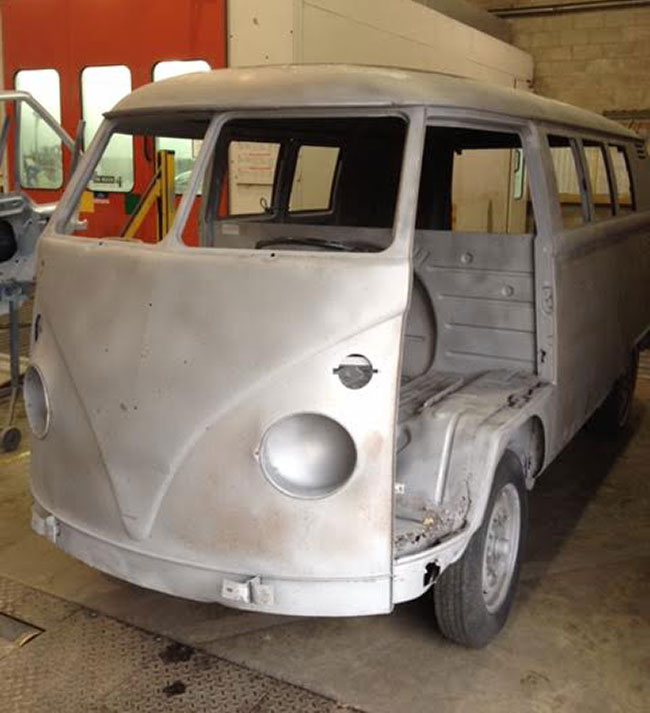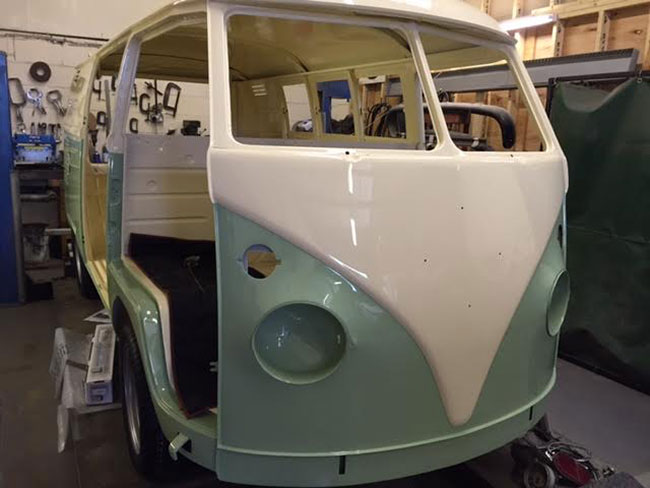 Alcantara roof lining, perfect 16" bullet wheels, and an authentic roof rack helped resurrect the Camper to its original sublime state. Inside, yacht deck flooring and a full green/ivory leather interior were complimented with sound proofing, and - get this - a digital radio and mp3 player built into a replica of the original on-board radio. Zoinks.
With the new interior came custom-built oak units for maximum storage. This meant a mild reshuffle of the layout, which now included a rock n' roll bed, six seats, a sink, a fridge, rear cab lighting (as part of a new three zone lighting system), and an integrated auxiliary battery for camping. Astoundingly, this 1965 VW now provides a level of luxury modern vehicles have to strive for.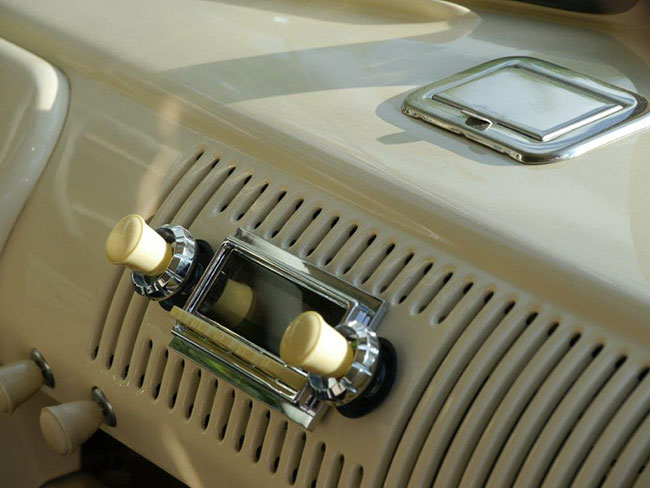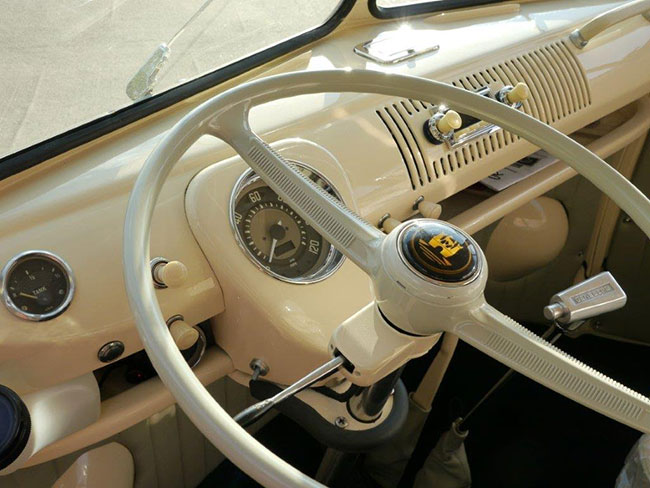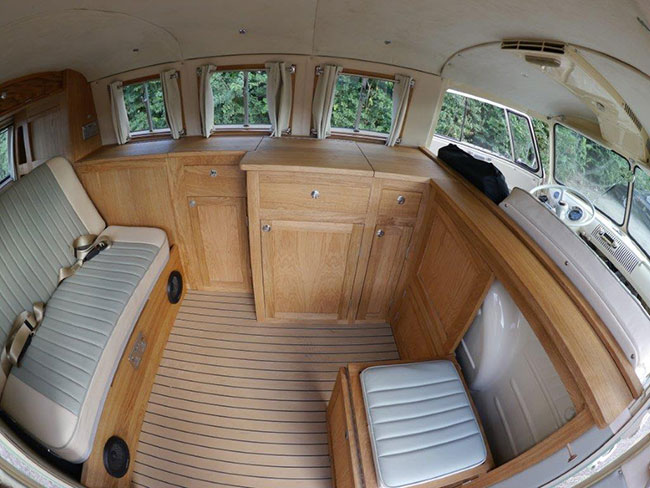 But it's not all about aesthetics. Inside, the Camper hosts a gorgeous new custom 2.4i 140bhp engine, made to order in LA. The bespoke engine comes with drop oil cooling and an additional fan cooling set up. A full IRS suspension, braking and steering system has also been fitted, along with a specially designed gearbox, allowing for higher speeds (hooray for motorway driving).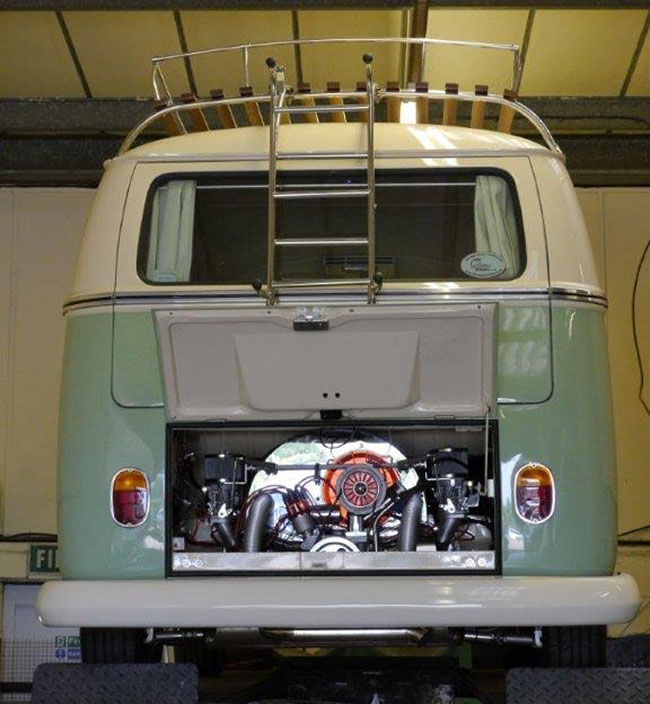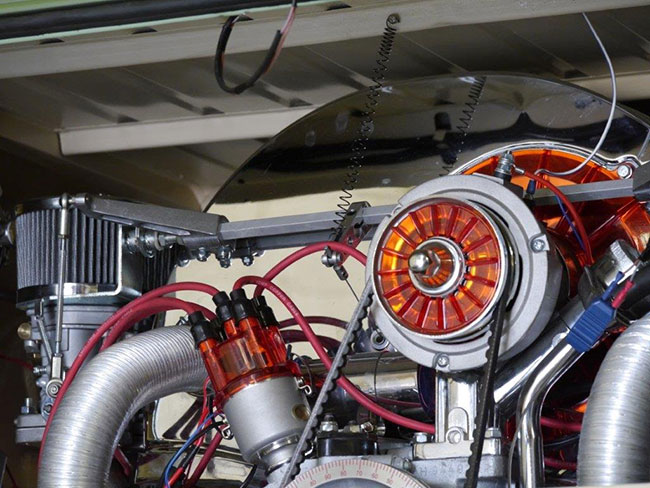 Once the main body of work was done, it was time for the finishing touches. The team added a one-key locking system, LED lights, and Bluetooth, presumably just to rub it in. It's also worth noting the finished article comes with an oil temperature gauge and a Cobra immobiliser/alarm system, both startlingly necessary additions.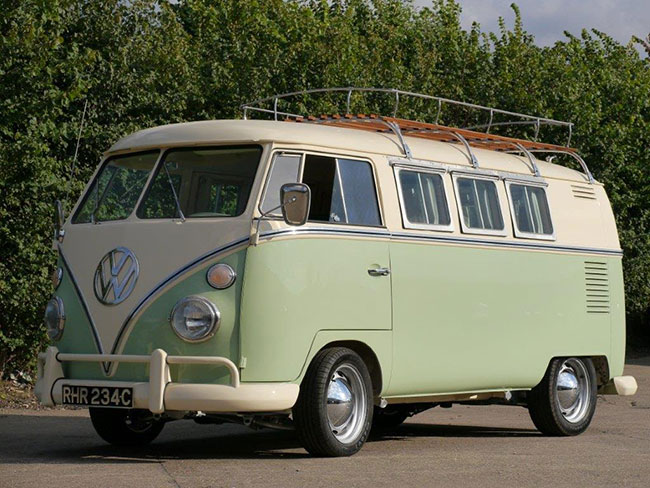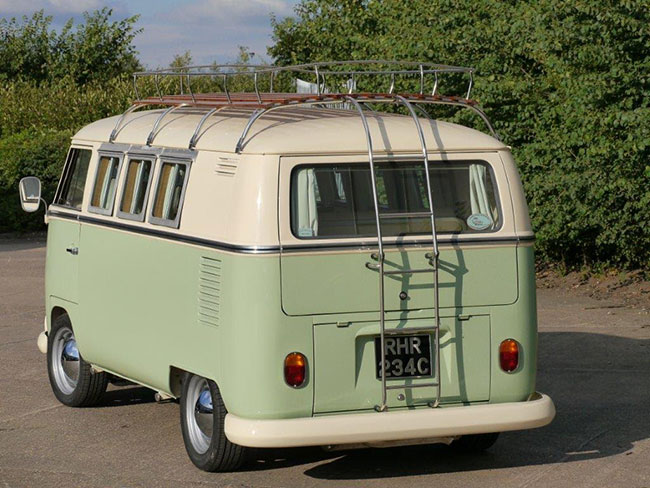 After two and a half years of tender love and affectionate paint stripping, LHD Supermarket's VWT1 1965 Camper Van 2.4i is ready to find a home, and just in time for its 50th birthday. And for only £80,000 (€112,800) that home could be yours.
View the listing here
---